In today's post, I'm going to give you an example of great marketing and explain how you can build the idea into your business.
The Gingerbread Man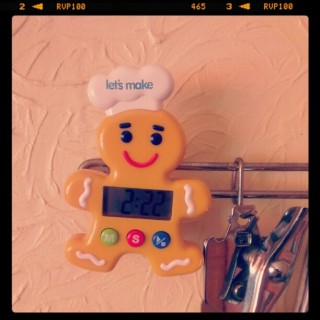 There's a local coffee shop I use sometimes, which decided to start baking their own, delicious gingerbread men. To begin with, they made just 100 of them and found they sold really well. Soon, they were baking 500 at a time, to meet the demand. Then, sales slowly started to dip until they were selling fewer gingerbread men in a week, than they were initially selling in a day.
One of the team suggested they made gingerbread chicks, not gingerbread men, to celebrate the upcoming Easter holiday. Immediately, these new gingerbread chicks sold like crazy!
Marketing and relevance
They quickly figured out they were onto something and started making special gingerbread products to celebrate everything from Mother's Day and Father's Day, to the World Cup and the Olympics.
What the shop owner discovered was that people loved the taste of gingerbread all year round. The gingerbread theme simply needed to be kept relevant. Bob may not have thought of buying a gingerbread man for his daughter, but knowing she's crazy about sport, he's massively more likely to buy her some Olympic themed gingerbread. It's relevant.
What does this mean for you and your business?
If you can connect with the lesson behind the coffee shop's experience, you too have the potential to develop new business opportunities.
Here are 2 key things to focus on:
What are you doing, to ensure your services are constantly relevant? Your services are excellent, but your clients and prospective clients need to see you as offering high quality, fresh insights. The gingerbread recipe never changed in that coffee shop example. The gingerbread message was simply adjusted, to be as relevant as possible to what their customers were thinking about (Mother's Day, Father's Day etc).

Remember: Halloween chocolate is sold off for pennies the day after Halloween. That's because it's no longer relevant, even though the chocolate still tastes just the same. Your marketing message needs to remain relevant too, no matter how good your service is.

Are you monitoring what your marketplace is focusing on and what concerns them?You need to match your marketing messages to the most pressing needs of your marketplace. Thankfully, you don't need to guess. Social networking sites make it easier than ever to listen to your marketplace and uncover what they need and what they want.
Bonus marketing tip
It's a good idea to regularly look outside your profession or industry, at what successful businesses are doing to market and develop their business. You can find some extremely effective ways to gain a powerful advantage over your competitors, who tend to just copy what each other do.